US Senator Rick Scott's Week in Review 10/28/2022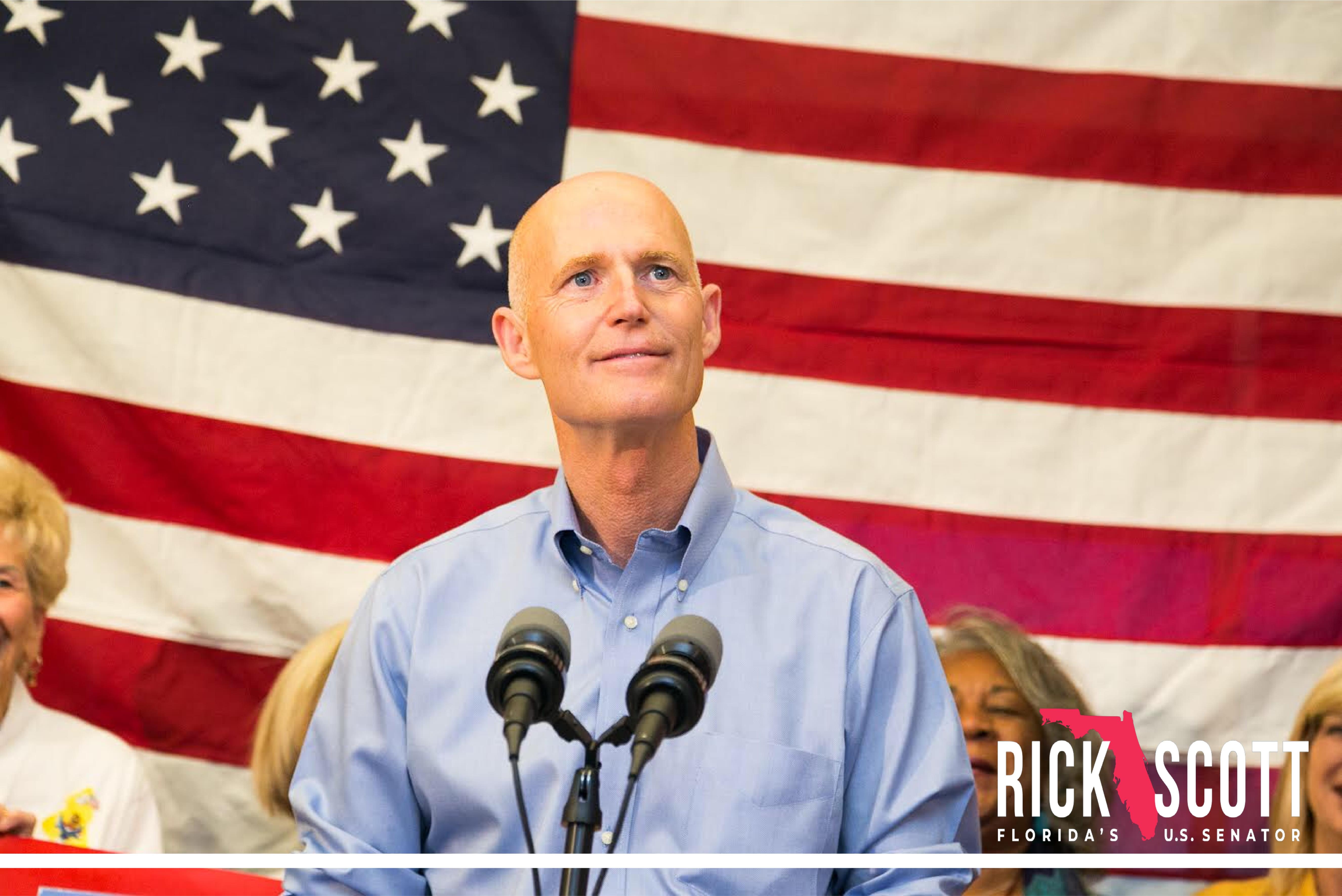 This week, Senator Rick Scott released the below statement again calling on Department of Homeland Security (DHS) Secretary Alejandro Mayorkas to resign after U.S. Customs and Border Protection (CBP) announced that it made 2.37 MILLION arrests at the southern border in the last fiscal year – an all-time high. 

Senator Rick Scott said, "The American people have had enough of Alejandro Mayorkas's lies and failures. Despite undeniable evidence that his gross negligence toward securing our southern border is endangering our families and communities across the country, Mayorkas thinks he is doing just fine. WRONG. Contrary to what the Secretary thinks, the border is NOT secure. America is LESS SAFE because of his failures. Mayorkas must resign NOW. Just look at the numbers: 2.37 MILLION illegal aliens apprehended; nearly 15,000 pounds of fentanyl seized from drug smugglers crossing our border. How many moms and dads need to lose a child to these evil drugs? How many American lives have to be cut short, families devastated, before Mayorkas and Biden change course? Every day that Mayorkas remains in charge at DHS is another day of pathetic disservice to the American people. I've been to the border and I've seen how understaffed, under-resourced and unsupported the CBP is. It's shameful that these brave men and women aren't getting the support they need. The Biden administration's policy of open borders and amnesty is killing Americans, and Alejandro Mayorkas, whose primary job is to secure the homeland, should resign today for dereliction of duty."

Read more HERE.
To be the first to find out about Senator Scott's actions and statements, follow him on Twitter, Facebook, Instagram, and LinkedIn.
—
See more of what Senator Scott has been up to this week below.
Sens. Rick Scott, Jim Risch and Colleagues Release Statement on Sham Conviction of Jimmy Lai

Senator Rick Scott joined Ranking Member Jim Risch, of the Senate Foreign Relations Committee, and Senators Ben Cardin, Bill Cassidy, Dick Durbin, Tom Cotton, Tim Kaine, Kevin Cramer, Jeff Merkley, Mike Crapo, Chris Van Hollen, Chuck Grassley, Jim Inhofe, Ron Johnson, Marco Rubio and Pat Toomey to release the below joint statement following the sham trial and conviction of Jimmy Lai in Hong Kong:

"Jimmy Lai is a man of integrity and character – a strong advocate for press freedom and democracy, a man of faith, a devoted husband and father, and a hardworking entrepreneur. The Chinese Communist Party is using bogus fraud charges to smear Mr. Lai's reputation and justify an additional sham National Security Law (NSL) trial in December.

"We have not forgotten the plight of Hong Kongers, Mr. Lai, and the many other political prisoners in Hong Kong. The international community is closely watching Mr. Lai's so-called 'fraud' conviction and future NSL trials."

Read more HERE.
—
Sen. Rick Scott Demands Answers After Reports of FBI's Attempted $1 Million Payment to Christopher Steele
Senator Rick Scott wrote a letter to the Department of Justice (DOJ) Inspector General Michael Horowitz demanding answers and accountability on the agency's use of U.S. taxpayer dollars following reports that the Federal Bureau of Investigation (FBI) offered to pay $1 million to Christopher Steele to corroborate and substantiate the salacious claims made in his dossier against former President Donald Trump.

Read the full letter HERE.
—
Sen. Rick Scott Issues Weekly Update on Biden's Inflation Crisis 
Senator Rick Scott released a weekly update on his actions to address America's debt crisis and rising inflation under the Biden administration. Since being elected to the U.S. Senate, Senator Scott has urged government accountability to the American taxpayer and released multiple proposals to rein in the reckless government spending that's fueling the inflation crisis currently crushing American families with skyrocketing prices.

This week, as mortgage rates topped 7%, a 20-year high, and Americans continued to struggle with skyrocketing prices for every day goods, Senator Scott released several tweets slamming Biden's economic failures for the American people.
Read more HERE. Lea más en español AQUÍ. 
—
The Washington Examiner: Bipartisan group of lawmakers denounces guilty verdict of Hong Kong advocate Jimmy Lai
Politico: U.S. lawmakers are standing behind Chinese pro-democracy activist Jimmy Lai following his guilty verdict under a Hong Kong national security law.  
Newsmax: Sen. Rick Scott Urges Mayorkas to Resign Over Record Arrests at Border
The Floridian Press: Rick Scott Calls for Mayorkas Resignation Over Border Crisis
Florida was hit hard by Hurricane Ian, but with the help of neighbors, friends and state and federal resources, local businesses are quickly reopening and our state is recovering.
For an updated guide on recovery resources available to you click HERE. Lea más en español AQUÍ. 
—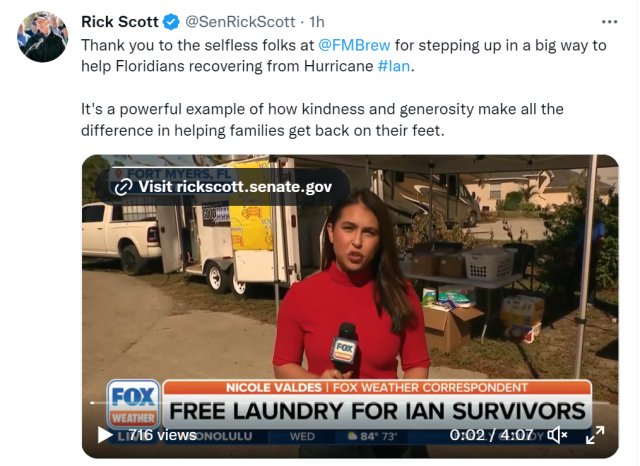 —
One Month Later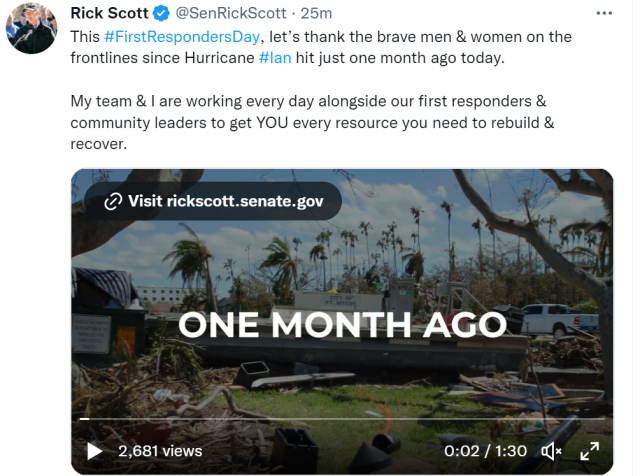 If you or someone you know needs assistance with a federal agency or information on a pending case, our team is available to help. Click HERE for more information.
—
Sen. Scott's Team in Tampa
This week, members of Senator Scott's team the attended Taste of Latino Festival, an annual event Celebrating Hispanic Heritage.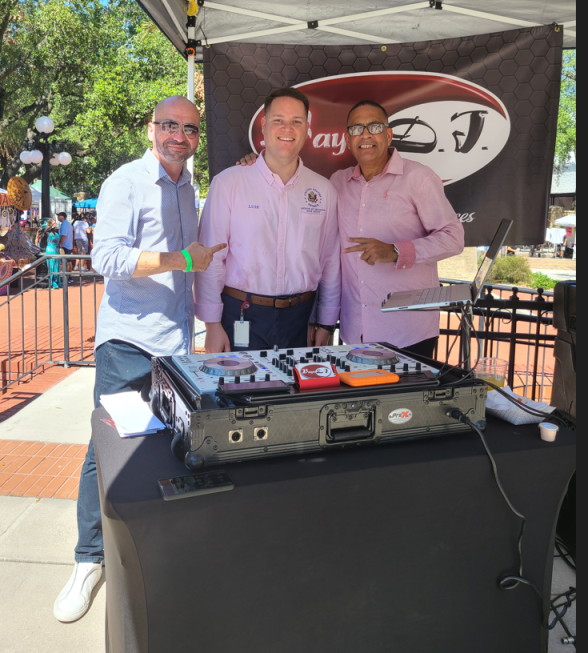 —
Sen. Scott's Team in Fort Walton
Senator Scott's team also toured Fort Walton Machining, a leader in the manufacturing industry.
—
Sen. Scott's Team in Orlando

Additionally, Senator Scott's team attended the Orange County Farm Bureau Annual Meeting & Dinner in Orlando.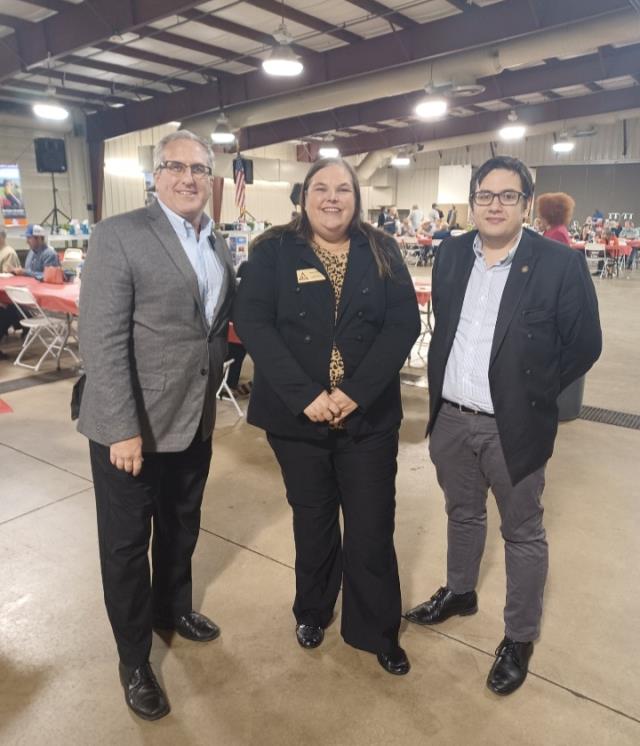 —
Sen. Scott's Office Hosts Mobile Office Hours Across Florida
Throughout this month, Senator Scott's team hosted mobile office hours across Florida, including Cape Coral and Vero Beach.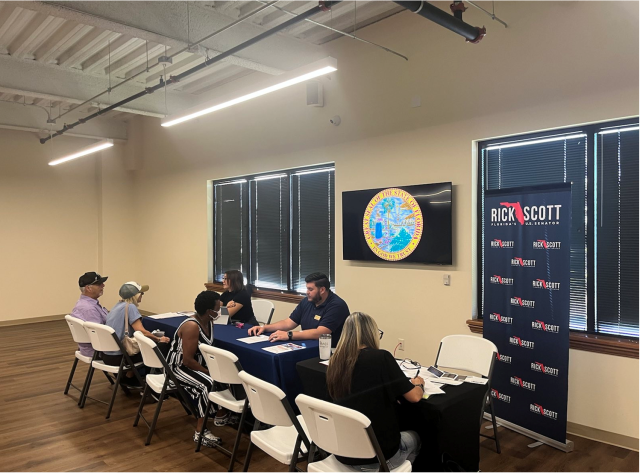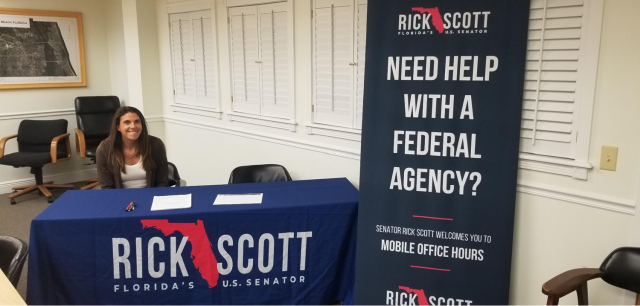 —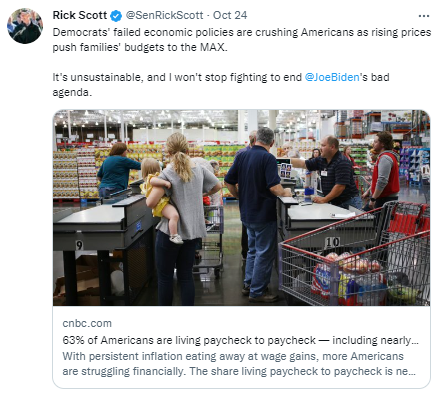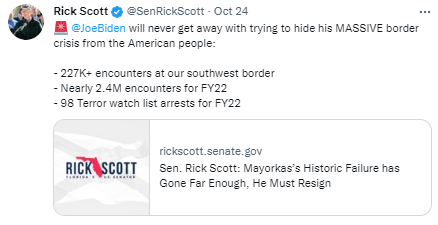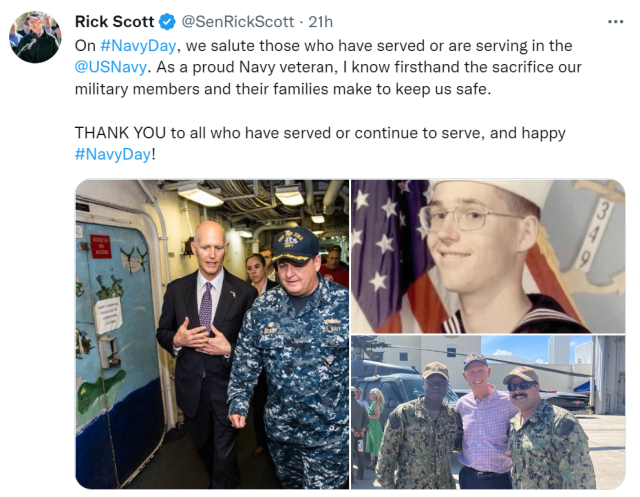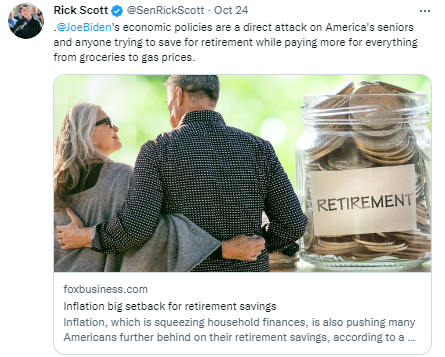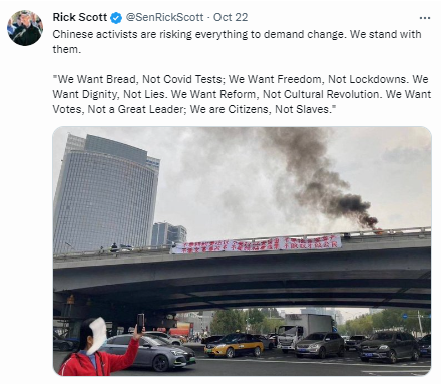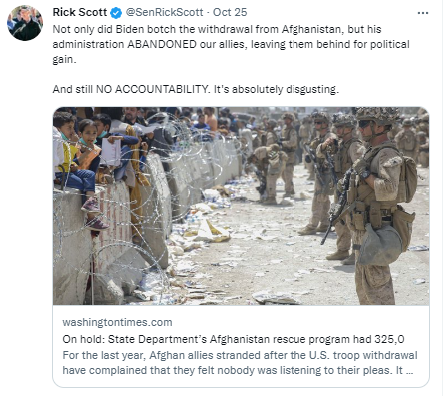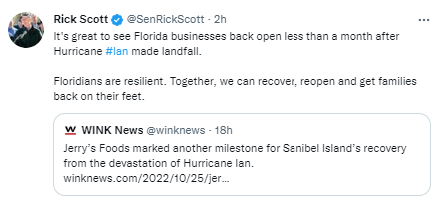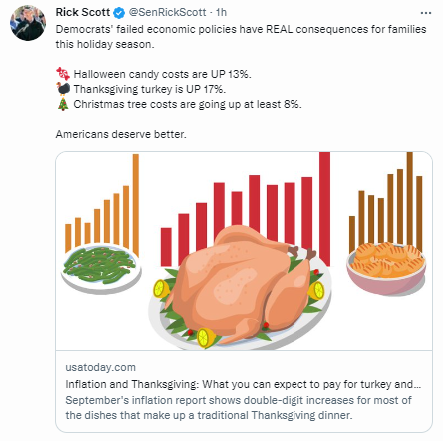 TALLAHASSEE
111 N. Adams Street, Suite 208
Tallahassee, FL 32301
Phone: (850) 942-8415
WEST PALM BEACH 
415 Clematis Street, Suite 201
West Palm Beach, FL 33401
Phone: (561) 514-0189
TAMPA
801 North Florida Avenue, Suite 421
Tampa, FL 33602
Phone: (813) 225-7040
KISSIMMEE 
1 Courthouse Square, Suite 300
Kissimmee, FL 34741
Phone: (407) 586-7879
PENSACOLA 
221 Palafox Place, Suite 420
Pensacola, FL 32502
Phone: (850) 760-5151
MIAMI 
901 Ponce de Leon Blvd., Suite 505
Miami, FL 33134
Phone: (786) 501-7141
NAPLES
3299 Tamiami Trail East, #106 
Naples, FL 34112
Phone: (239) 231-7890
JACKSONVILLE
400 West Bay Street, Suite 289
Jacksonville, FL 32202
Phone: (904) 479-7227
ORLANDO
225 East Robinson Street, Suite 410
Orlando, FL 32801 
Phone: (407) 872-7161
 
WASHINGTON, D.C.
502 Hart Senate Office Building
Washington, D.C. 20510
Phone: (202) 224-5274
 
 
Fax: (202) 228-4535