US Senator Rick Scott's Week in Review 08/26/2022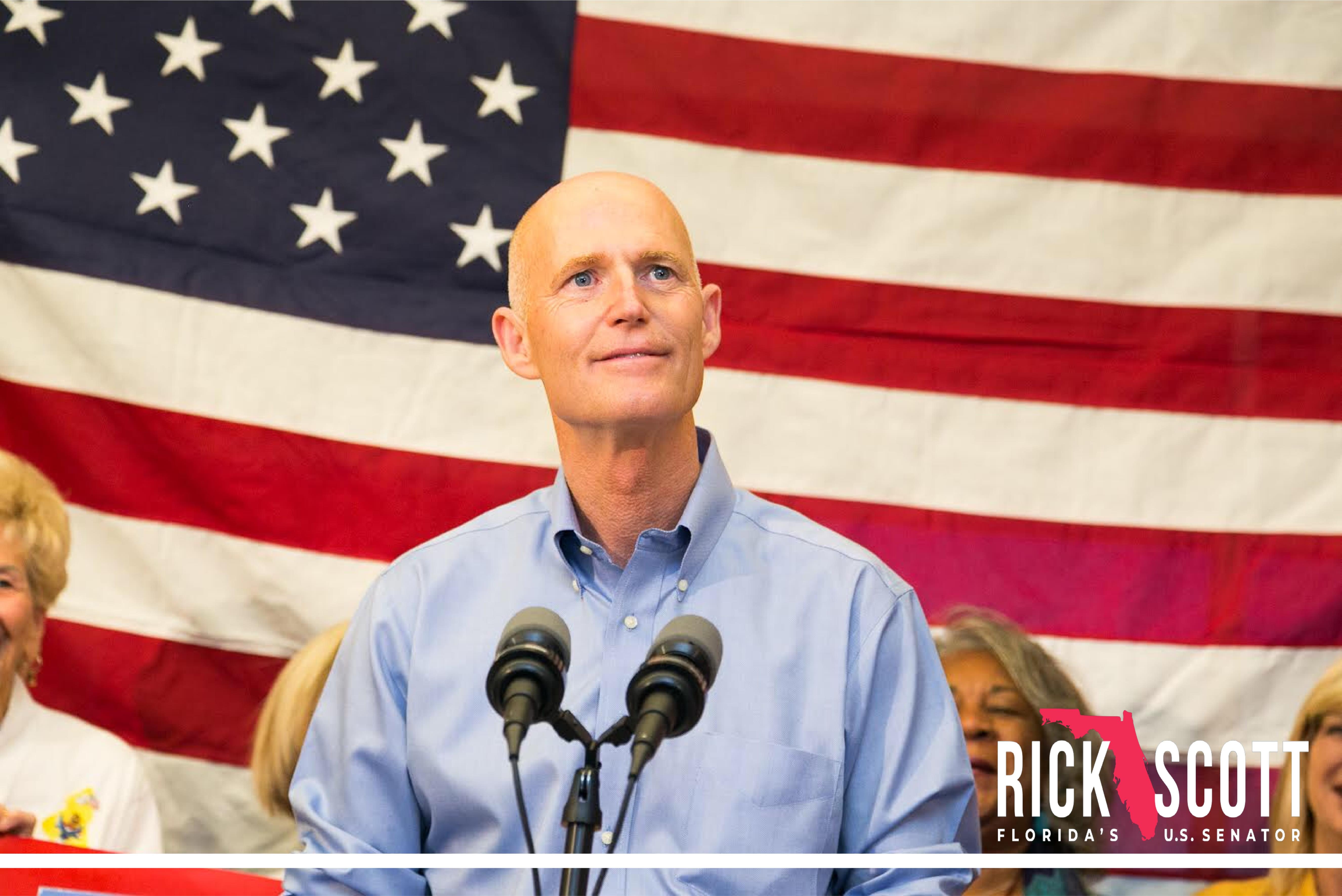 This week, Senator Rick Scott announced the introduction of his Changing Our Learning, Loans, Endowments, and Graduation Expectations (COLLEGE) Act to force universities to take more responsibility when it comes to preparing students for successful careers and hold university administrators accountable for unacceptable skyrocketing price of education.

While Democrats are going all in to "forgive" student loans, Senator Scott knows that won't solve the problem and is supporting REAL solutions that don't create an added burden on taxpayers. The COLLEGE Act will actually hold universities accountable for student outcomes and force them to answer for sky-rocketing tuition costs. This legislation puts higher education institutions on the hook for student debt, implements reporting requirements for metrics related to student success and ensures that massive university endowments benefit students and families first. 

Upon introducing the bill, Senator Scott said, "For far too long, state and federal leaders have taken a misguided and failed approach to managing public institutions of higher education. The result of their decades of failed policy and mismanagement is millions of Americans with mountains of student debt racked up earning degrees that haven't prepared them for good, high-paying job in the real world. Now, these same 'leaders' are claiming that the answer to our higher education problems is massive and unconditional student loan debt forgiveness. It's choosing to treat a symptom when we can cure the disease. If we want real results that improve student performance, boost post-graduation job placement and keep tuition affordable, we need to do the hard work of actually holding colleges and universities responsible for the outcomes of their students and accountable to the American taxpayer. My COLLEGE Act takes big, important steps toward doing exactly that.

"As Governor of Florida, I fought every day to improve higher education in the Sunshine State. Our hard work with the leaders of Florida's colleges and universities allowed us to increase transparency of higher education expenses, keep higher education affordable by holding the line on tuition and improve both educational and post-graduation outcomes for our students. This all resulted in U.S. News and World Report naming Florida's higher education system as the best in the country in 2017 – a position it has held every year since. The COLLEGE Act continues this important work and will apply the lessons we learned in Florida to higher education institutions and systems across the nation. I urge my colleagues to support this good bill and join me in our fight to put America's students first."

Democrats' canceling student loans isn't "relief" for Americans or a solution to the problem. It's an added burden on hardworking Americans that will only further increase inflation. 

Read more about the COLLEGE Act HERE.

To be the first to find out about Senator Scott's actions and statements, follow him on Twitter, Facebook, Instagram, and LinkedIn.
See more of what Senator Scott has been up to this week below.
Sen. Rick Scott: One Year After Botched Afghanistan Withdrawal, Americans Still Need Answers
Ahead of the one-year anniversary of President Joe Biden's botched and deadly withdrawal of American forces from Afghanistan, Senator Rick Scott is renewing his calls for the U.S. Senate to immediately pass his resolution establishing a Joint Select Committee on Afghanistan. The establishment of a bicameral, bipartisan committee will allow the Congress to conduct a full investigation into President Biden's failed and tragic withdrawal of U.S. forces from Afghanistan that took the lives of 13 brave U.S. service members, stranded hundreds of Americans behind enemy lines, handed power back to the Taliban and left billions of dollars in U.S. military equipment in the hands of terrorists.
This Joint Select Committee would follow the precedent set in the aftermath of the Iran-Contra affair. Senator Scott introduced the legislation to establish a Joint Select Committee on Afghanistan in October 2021 after House Speaker Nancy Pelosi and Senate Majority Leader Chuck Schumer refused to answer his calls for accountability and failed to use their authority to launch a bicameral, bipartisan investigation.
Senator Rick Scott said, "It has been one year since the United States suffered its most stunning, unforced and humiliating defeat in decades and there has been ZERO ACCOUNTABILITY FOR IT. We lost 13 brave service members, stranded hundreds of our own citizens and left BILLIONS of dollars of military equipment in the hands of terrorists in President Biden's horrifically botched withdrawal from Afghanistan, but he still hasn't taken responsibility or been forced to answer for a single one of these failures. The president's failures have placed Afghanistan back in the hands of the same terrorist-coddling extremists who ruled it on September 11, 2001. Afghanistan is once again a haven for the world's most dangerous terrorists, who are back openly operating in Kabul. President Biden's actions and decisions have put the national security of the United States in jeopardy more than any other president in modern history. He must be held accountable for it. It is shocking and unacceptable that after the loss of 13 American soldiers and the massive failure of President Biden's Afghanistan withdrawal, Democrats can't find the courage to demand answers. If Democrats are truly committed to exercising congressional oversight and protecting America's national security, they'll join me and move quickly to pass my resolution, launch a Joint Select Committee and begin the important work of getting answers for the American people." Read more HERE.
—
Sen. Rick Scott Joins Sen. Hagerty in Raising Concerns About Biden Administration Permitting Individuals Who Have Supported Terrorism to Immigrate to the U.S.
Senator Rick Scott joined Senator Bill Hagerty and colleagues in leading a letter to Secretary of Homeland Security Alejandro Mayorkas and Secretary of State Antony Blinken expressing serious concern over their Departments' June 8 determination, which makes individuals who provided "insignificant material support" or "limited material support" to terrorist organizations eligible for immigration to the United States, thereby altering U.S. immigration policy and affecting the security of the United States. Read more from Senator Hagerty's office HERE.
—
Sen. Rick Scott to President Biden: Deny Visas to Cuban, Nicaraguan, and Venezuelan Regimes for UN General Assembly
Senator Rick Scott sent a letter to President Joe Biden calling on him to deny visas for Nicolas Maduro, Miguel Díaz-Canel, Daniel Ortega and their representatives to attend the United Nations General Assembly in September. In the letter Senator Scott wrote:

"The U.S. must send a clear message of zero tolerance for these dictators' oppression and human rights abuses. Allowing Ortega, Díaz-Canel, or Maduro—or their representatives—into the United States would afford them a legitimacy they have neither earned nor deserve."

Read the full letter HERE or below. Read more in the Miami Herald HERE. 
—
El Senador Rick Scott al Presidente Biden: Niegue visas a los regímenes de Cuba, Nicaragua y Venezuela para la Asamblea General de la ONU
El Senador Rick Scott envió hoy una carta al Presidente Joe Biden pidiéndole que niegue las visas a Miguel Díaz-Canel, Daniel Ortega, Nicolás Maduro y sus representantes para asistir a la Asamblea General de las Naciones Unidas en septiembre. En la carta, el Senador Scott escribió:

"Estados Unidos debe enviar un mensaje claro de tolerancia cero con la opresión y los abusos contra los derechos humanos de estos dictadores. Permitir que Ortega, Díaz-Canel o Maduro -o sus representantes- ingresen a Estados Unidos les daría una legitimidad que no se han ganado ni merecen".
Lea la carta completa AQUÍ o en español más abajo. Lea más en el Nuevo Herald AQUÍ.
—
Sen. Rick Scott to Inspector General: Not One Penny of Taxpayer Money Should Benefit Communist China
Senator Rick Scott sent a letter to Inspector General of the Department of Commerce, Peggy Gustafson, urging oversight of the agency's grants process regarding the CHIPS and Science Act—ensuring a positive return on investment for the American people and their tax dollars. In March of this year, prior to the passage of the CHIPS and Science Act, Senator Scott questioned Intel CEO Patrick Gelsinger during a hearing in the U.S. Senate Committee on Commerce, Science and Transportation on how the government funds in this bill would provide a monetary return to hardworking American taxpayers and what his company's reaction would be if Taiwan, a predominant semiconductor producer, was invaded by Communist China. Regrettably, Mr. Gelsinger doubled down on his commitments to continue operating in Communist China and he was unable to directly answer questions about how grants to companies, like Intel, would achieve a real return on investment with taxpayers' dollars. Read the full letter HERE.
—
Sen. Rick Scott Issues Weekly Update on Biden's Inflation Crisis
Senator Rick Scott released a weekly update on his actions to address America's debt crisis and rising inflation. Read more HERE.  Lea más en español AQUÍ.
Sen. Scott's Office in Jupiter
This week, members of Senator Scott's office attended the Homes for our Troops Key Ceremony for Staff Sgt. Michael Montage.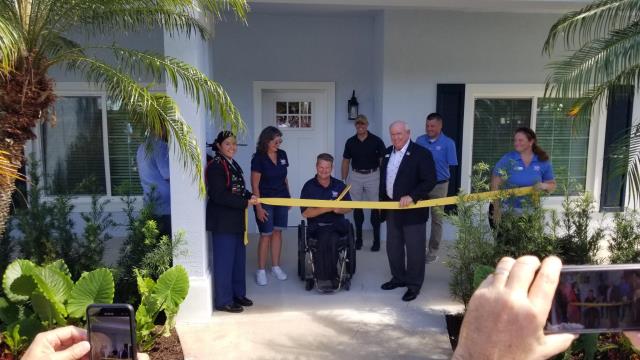 —
Sen. Scott's Office in Everglades City
Senator Scott's office also toured the Everglades Historical Society Museum and a historic bank undergoing renovations.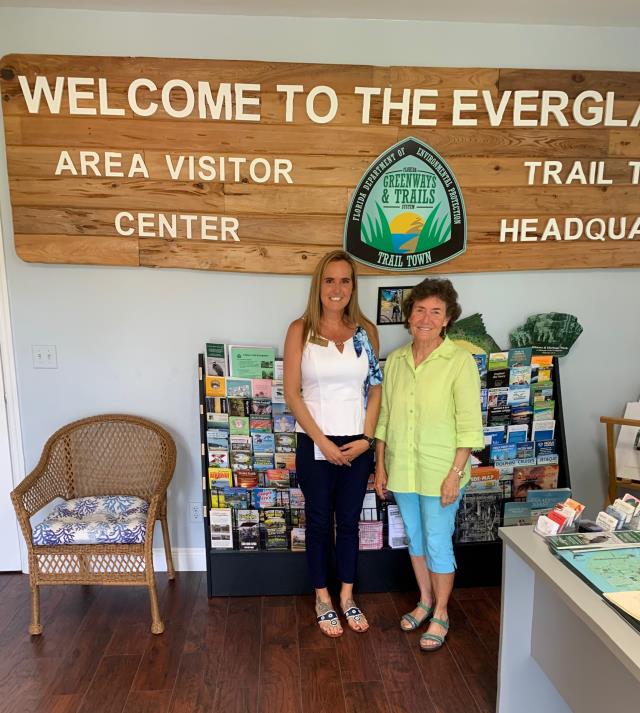 —
Sen. Scott's Office in Orlando
Additionally, Senator Scott's office attended the Visit Orlando Business Insights Luncheon, which covered transportation, branding, diversity and other hospitality related topics.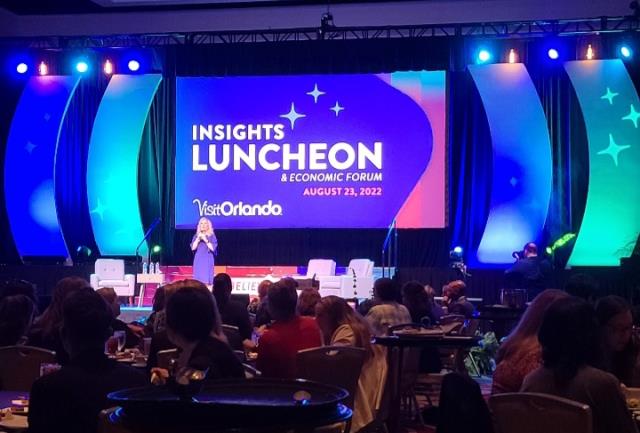 —
Sen. Scott's Office in Pensacola
A member of Senator Scott's staff joined the Pensacola Chamber's State of Education Luncheon with keynote speaker Superintendent Dr. Tim Smith.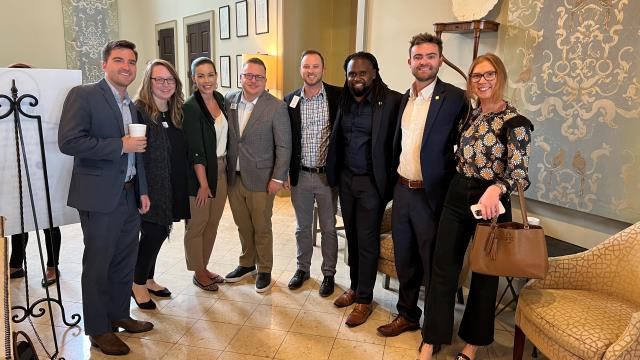 —

Sen. Scott's Office in Palm Bay
Senator Scott's office also attended the Brevard Hispanic Center quarterly network after hours event in Palm Bay with the president, Mr. Javier Molinares.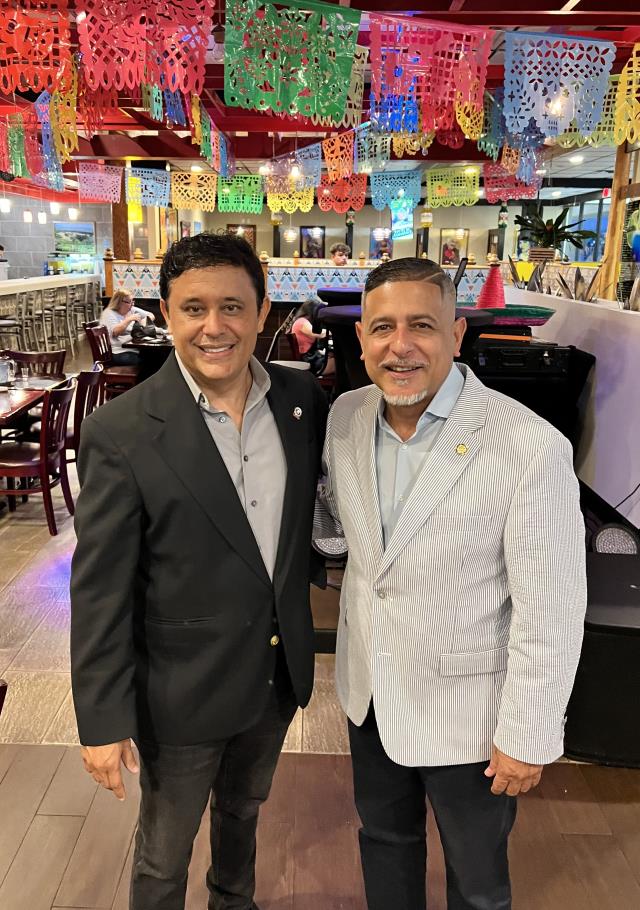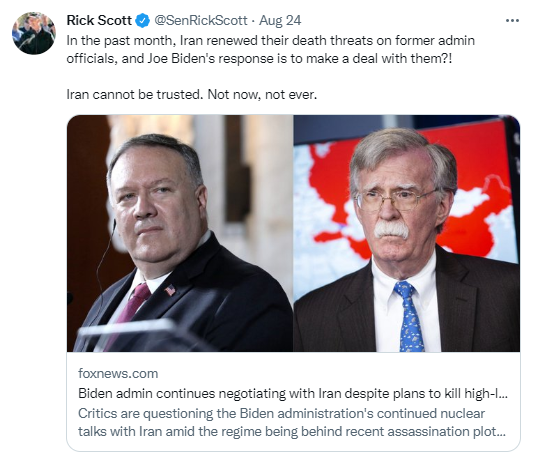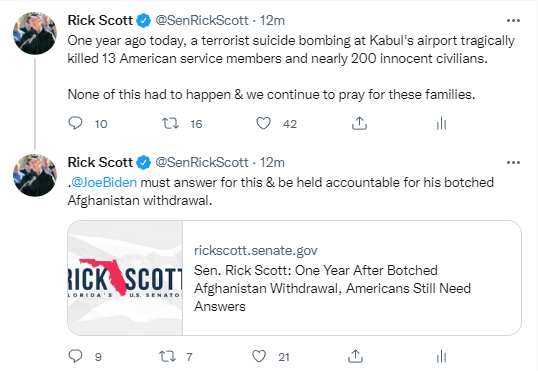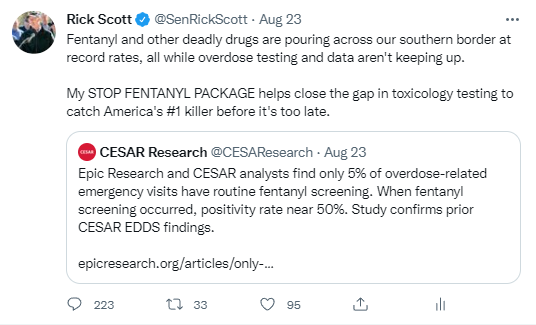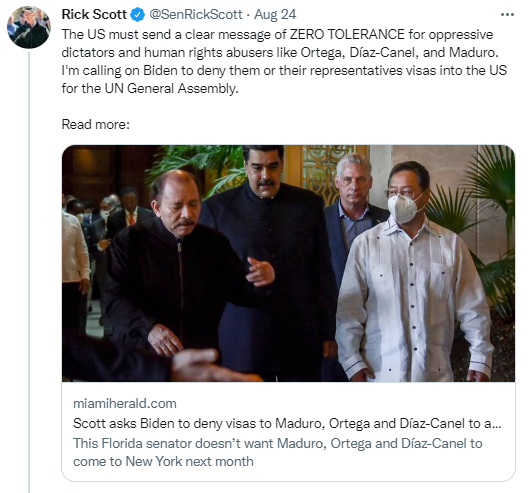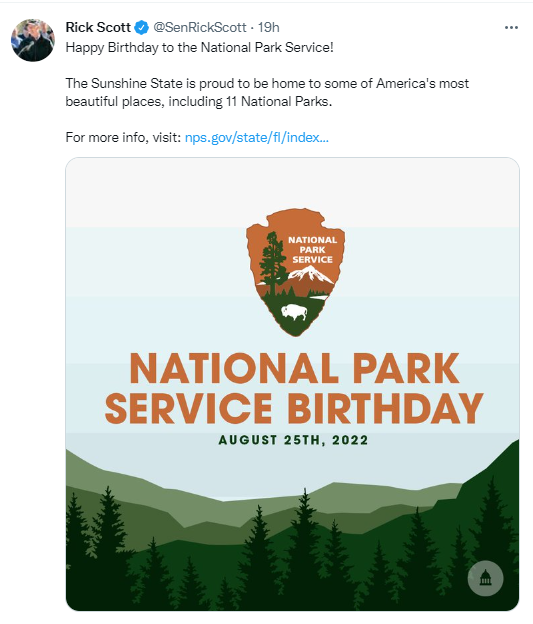 TALLAHASSEE
111 N. Adams Street, Suite 208
Tallahassee, FL 32301
Phone: (850) 942-8415
WEST PALM BEACH 
415 Clematis Street, Suite 201
West Palm Beach, FL 33401
Phone: (561) 514-0189
TAMPA
801 North Florida Avenue, Suite 421
Tampa, FL 33602
Phone: (813) 225-7040
KISSIMMEE 
1 Courthouse Square, Suite 300
Kissimmee, FL 34741
Phone: (407) 586-7879
PENSACOLA 
221 Palafox Place, Suite 420
Pensacola, FL 32502
Phone: (850) 760-5151
MIAMI 
901 Ponce de Leon Blvd., Suite 505
Miami, FL 33134
Phone: (786) 501-7141
NAPLES
3299 Tamiami Trail East, #106 
Naples, FL 34112
Phone: (239) 231-7890
JACKSONVILLE
400 West Bay Street, Suite 289
Jacksonville, FL 32202
Phone: (904) 479-7227
ORLANDO
225 East Robinson Street, Suite 410
Orlando, FL 32801 
Phone: (407) 872-7161
 
WASHINGTON, D.C.
502 Hart Senate Office Building
Washington, D.C. 20510
Phone: (202) 224-5274
 
 
Fax: (202) 228-4535