US Senator Rick Scott's Week in Review 07/29/2022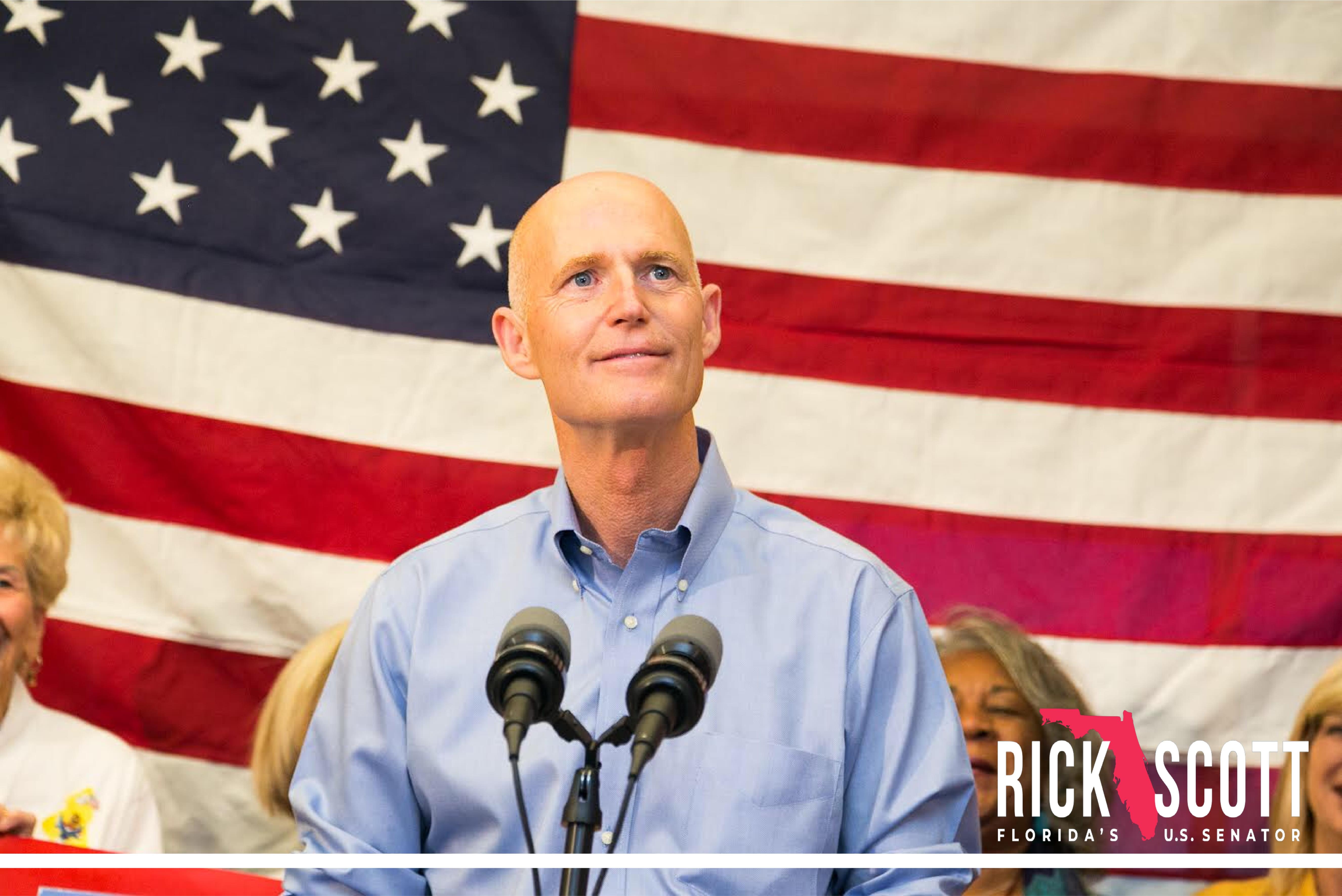 This week, Senator Rick Scott released the following statement following news that the United States Gross Domestic Product (GDP) had declined for the second consecutive quarter, meaning that President Joe Biden and Washington Democrats have officially led the U.S. economy into a recession. While Senator Scott has spent his time in Washington fighting against reckless spending, Democrats responded to news of higher inflation and further economic decline by announcing a new, partisan reckless tax-and-spending spree that raises taxes by nearly $740 BILLION and contains more than $430 BILLION in new, inflation-fueling spending. 
Senator Rick Scott said, "Joe Biden has officially plunged America into a recession, and how do Democrats in Congress respond? With MASSIVE SPENDING and even more RECKLESS SPENDING. It's insane and what's worse is that we got to this point with bipartisan bad decisions. Yesterday's announcement by Joe Manchin and Chuck Schumer showed again that too many Senate Republicans unfortunately trusted Democrats and got duped. Some are pretending to be shocked. It's not shocking at all. Democrats have never met a tax increase they didn't like and Joe Manchin is a Democrat. Of course Manchin is going along with Schumer, Biden and Pelosi to push MASSIVE tax increases on Americans as we face 9.1% inflation, debt over $30 TRILLION and enter a RECESSION. This is yet another failure by too many politicians in Washington to stand up against reckless spending and fight for real accountability for American families. Democrats are destroying this country, and Republicans CANNOT continue to endorse their reckless, inflation-fueling spending.

"Now, Democrats will do two things: they'll say that the U.S. isn't in a recession and that their new, partisan tax-and-spending spree will reduce inflation. IT'S ALL LIES. Joe Biden's Recession has begun and more spending will NEVER equal less inflation. It's time for Republicans and Democrats in Washington to wake up and stop endorsing reckless, inflation-fueling spending that is crushing American families." Read more HERE.
—
See more of what Senator Scott has been up to this week below.
Sen. Rick Scott Secures Big Wins for Florida's Environment & Businesses in Major Water Project Bill
Senator Rick Scott released the following statement following his vote to pass the Water Resources Development Act of 2022 (WRDA). The biannual WRDA sets the nationwide strategy and funding for U.S. Army Corps of Engineers civilian projects.
Senator Rick Scott said, "The Water Resources Development Act is the product of years of fighting, both as Florida's Governor and U.S. Senator, to ensure our state is treated fairly. As this bill moved through the Senate, Senator Marco Rubio and I fought hard to make sure that this bill finally delivered full funding for Florida from the federal government for both critical infrastructure developments, like dredging at Port Everglades, and environmental projects, like beach re-nourishment and Everglades restoration, that will protect Florida's environment for generations to come. The 2022 WRDA secures big wins for Florida's environment and businesses, and today I was proud to support its passage in the U.S. Senate."
Senator Scott secured several measures in the 2022 WRDA, including:
Authorization for full funding of $920 million from the U.S. Army Corps of Engineers to complete a dredging project which deepens and widens the harbor at Port Everglades. This will allow Port Everglades to more easily and safely accept newer and larger cargo ships;
Additional flexibility in Florida's cost share agreement with the U.S. Army Corps for the Comprehensive Everglades Restoration Project (CERP) to ensure the federal government is paying its fair share; and
Full reauthorization for ALL Florida beach re-nourishment project. Read more HERE.
—
Sen. Rick Scott at AFPI Policy Summit: Unleash American Energy
Senator Rick Scott was a featured speaker at the America First Policy Institute Policy Summit's panel regarding American energy independence. The panel, hosted by former Secretary of Energy Rick Perry, also featured Congressmen August Pfluger and Richard Hudson. Senator Scott continues to fight to unleash American energy and end Joe Biden's Green New Deal policies and campaign against energy independence that are having a devastating impact on Florida families. Senator Scott's recent action in the Senate includes his FREE American Energy Act and GAS PRICE Act. Read more HERE.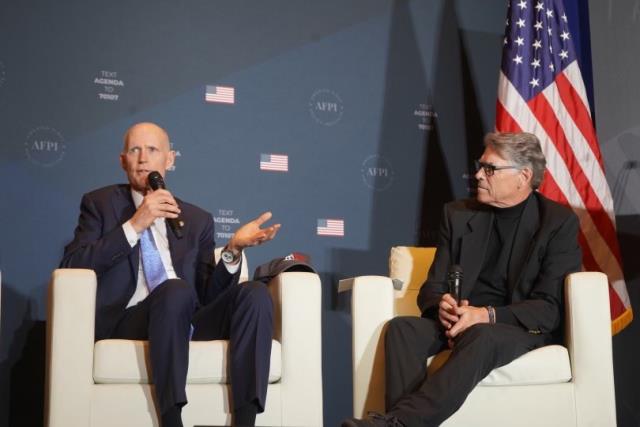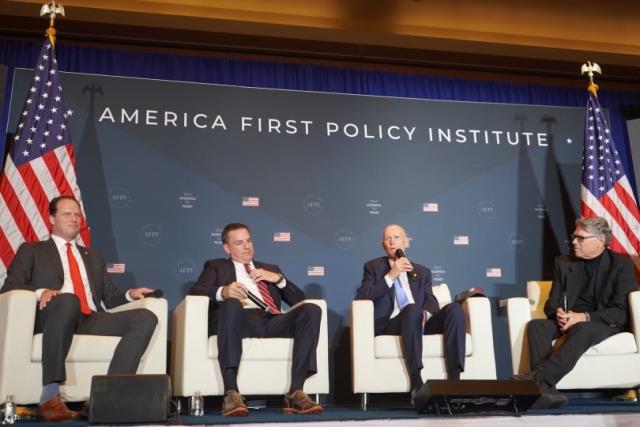 —
Sen. Rick Scott: With Inflation Raging & Debt Growing, the Senate Cannot Pass $280 Billion, Pro-China CHIPS Act
Senator Rick Scott spoke on the Senate floor and filed a budget point of order against the CHIPS Act, a pro-China bill with a $280 BILLION price tag. Senator Scott also filed an amendment to the CHIPS Act to place safeguards around the funds to ensure that no American tax dollars flow to Communist China, but Senate Democrats led by Senator Chuck Schumer, are refusing to amend or improve the bill. In his speech, Senator Scott spoke about his amendment and encouraged his colleagues to vote against the bill which will raise the deficit and cause inflation levels to rise even higher.
Read more HERE or watch Senator Scott's speech below.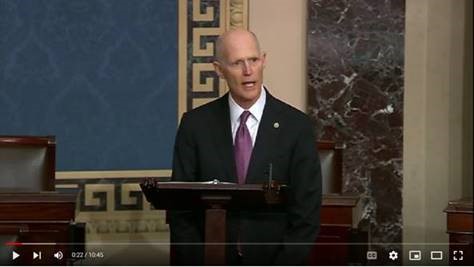 —
Sen. Rick Scott Sends Open Letter to U.S. House: Reject the CHIPS and Science Act
After the U.S. Senate passed the $280 billion CHIPS and Science Act, Senator Rick Scott released the following open letter to members of the U.S. House of Representatives urging them to reject the massive, pro-China package. Senator Scott's letter comes just minutes after Senate Democrats, led by Senator Joe Manchin, announced a deal on a new, partisan reckless tax-and-spending spree that raises taxes by nearly $740 BILLION and contains more than $430 BILLION in new spending. Read more HERE.
—
Sen. Rick Scott Joins Sen. Tommy Tuberville and Colleagues to Call for Investigation into Stock Trading Platforms with Ties to Communist China
Senator Rick Scott joined Senators Tommy Tuberville, Ted Cruz, Mike Braun and Roger Marshall in calling for an investigation into two commonly used stock trading platforms with ties to the Chinese Communist Party, Webull Financial, LLC and Moomoo, Inc. In their letter to Securities and Exchange Commission (SEC) Chairman Gary Gensler, the Senators highlight concerns over these firms' data sharing practices and ties to the Chinese Communist Party – both of which could put U.S. investors at risk. Read more from Senator Tuberville's office HERE.
—
Sens. Rick Scott, Marsha Blackburn and Colleagues Introduce Legislation Authorizing Defense Lend-Lease With Taiwan
Senator Rick Scott, Senator Marsha Blackburn and Representative Michelle Steel introduced the Taiwan Democracy Defense Lend-Lease Act. This legislation will support the United States' partnership with Taiwan by authorizing a defense lend or lease program with the Government of Taiwan.
Senator Rick Scott said, "It is in the best interest of America's national security to arm Taiwan and ensure it has the capacity to defend itself. The Taiwanese government is one of our most important partners in the Indo-Pacific, a shining example of democracy next door to Xi's tyranny, and a supporter of its like-minded neighbors in the face of threats from the Chinese Communist Party. I'm proud to join my colleagues on this good bill to strengthen Taiwanese forces and again show that we refuse to bow to Xi Jinping's hostile threats."
—
Sen. Rick Scott Issues Weekly Update on Biden's Inflation Crisis
Senator Rick Scott released a weekly update on his actions to address America's debt crisis and rising inflation following the announcement that the Personal Consumption Expenditure (PCE) price index increased 6.8% over the year under Joe Biden's failed leadership, which is the highest PCE reading since January 1982. Read more HERE.
Sen. Rick Scott in the Wall Street Journal: Resist the Chips Act, or at least make it tougher on China
As the Senate prepared to vote on the CHIPS Act, Senator Rick Scott wrote a letter to the editor of the Wall Street Journal outlining his fight against this $280 BILLION, pro-China spending spree that gives the Biden administration a wide open door to continue its reckless socialist policies.
In his letter, Senator Rick Scott wrote, "The new CHIPS Act is nothing but a reckless spending spree. That's why I've been fighting it for over a year. If higher inflation from even more spending isn't enough to make my Senate colleagues pause, consider the consequences of the bill's weakness on China. At a minimum, the Senate should pass my amendment fixing it."
Read the full letter to the editor of the Wall Street Journal HERE.
—
Sen. Rick Scott in the South Florida Sun Sentinel: Biden's failed appeasement in Latin America is insanity
Senator Rick Scott wrote an op-ed for the South Florida Sun Sentinel highlighting the Biden administration's complete abandonment of Latin America and those fighting for their freedoms under brutal regimes in countries like Cuba and Venezuela. This letter follows President Joe Biden ignoring Senator Rick Scott's request to invite Juan Guaidó, the democratically-elected President of Venezuela, to attend the Summit of Americas and show the United States' unwavering support for freedom and democracy across the Western Hemisphere on the world stage.
In his op-ed, Senator Rick Scott wrote, "In March, I wrote in these pages that President Joe Biden had completely abandoned Latin America.
…
Joe Biden claims to promote human rights, freedom and democracy in Latin America, but his failure to invite the legitimate President of Venezuela, Juan Guaidó, to the Summit showed that Biden's claims are hollow.
…
...the Biden administration has doubled down on its failed appeasement policies toward the illegitimate regimes in Cuba and Venezuela even as these brutal dictatorships viciously oppress their people.
…
Doing the same thing over and over and expecting different results has exposed Joe Biden and his policies for who and what they truly are: insane.
The Summit of the Americas was Biden's perfect opportunity to firmly stand with our democratic allies…
…
In Cuba, more than a thousand democracy activists, some as young as 14 years old, have been unjustly imprisoned for nearly a year. Activists like José Daniel Ferrer are being physically and psychologically tortured. Their families are being denied visits.
…
In Venezuela, thousands face starvation — the results of Maduro's failed socialist policies. Sadly, but predictably, the summit came and went without even an attempt from the administration to denounce these regimes.
…
Biden's failed summit is the perfect encapsulation of his administration's terrible approach to foreign policy.
…
As the leader of the free world, the U.S. president must promote democracy everywhere. It's a role in which Biden and his administration have failed horrifically.
…
It's time for Joe Biden to stand against the thugs who are oppressing the people of Venezuela, Nicaragua and Cuba."
Read the full op-ed in the South Florida Sun Sentinel HERE.
—
Fox News: Rick Scott targets Joe Manchin over 'reckless spending' bill, says Biden sent 'America into a recession'
Fox News: Rick Scott torches Biden admin for redefining 'recession': 'This is a do-nothing president'
Real Clear Politics: Rick Scott Trolls Biden With Giant Printout Of 'Recession' Definition 
Breitbart: Exclusive — Sen. Rick Scott Urges Pelosi to Go to Taiwan: Important that 'Biden Gets a Backbone'
Real Clear Politics: Sen. Rick Scott: Biden Is A "Do-Nothing President" Who Would Rather Redefine "Recession" Than Respond To It
The Center Square: Opponents of CHIPS Act say it could subsidize construction of semiconductors in China, not America

Florida Daily: Florida's Senators Champion the Countering Communist China's Financing of Russia's War on Ukraine Act
Alberto Rod News: Senador Rick Scott en el South Florida Sun Sentinel: El apaciguamiento fallido de Biden en América Latina es descabellado
 
Sen. Rick Scott on WFLA News Channel 8: Biden's Inflation Crisis is Hurting Florida Families
Senator Rick Scott hosted a roundtable in Tampa with community and business leaders about the negative impacts of America's raging inflation and supply chain crises on small businesses across Florida. In an interview with WFLA following this event, Senator Scott highlighted the importance of stopping Washington's reckless tax-and-spend spree which is fueling the record-breaking inflation crisis hurting families across Florida. This year, according to the Bureau of Labor Statistics, the Tampa Bay area has consistently ranked among areas with the highest levels of inflation nationwide. Watch the full interview HERE or below..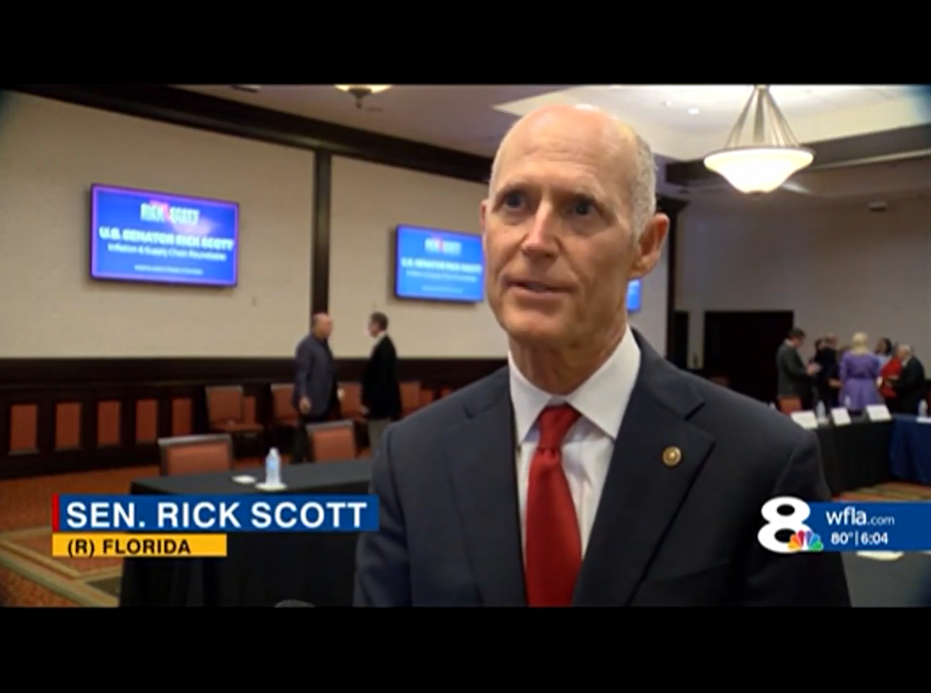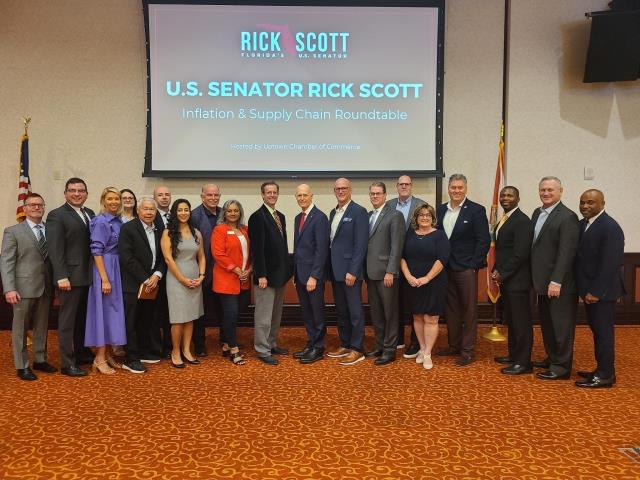 —
Senator Rick Scott's Office Holds Mobile Office Hours
This week, Senator Scott's office hosted mobile office hours in Port Charlotte, Macclenny, Clearwater, Milton, Miami, Boynton Beach, and DeBary to help with issues related to federal agencies.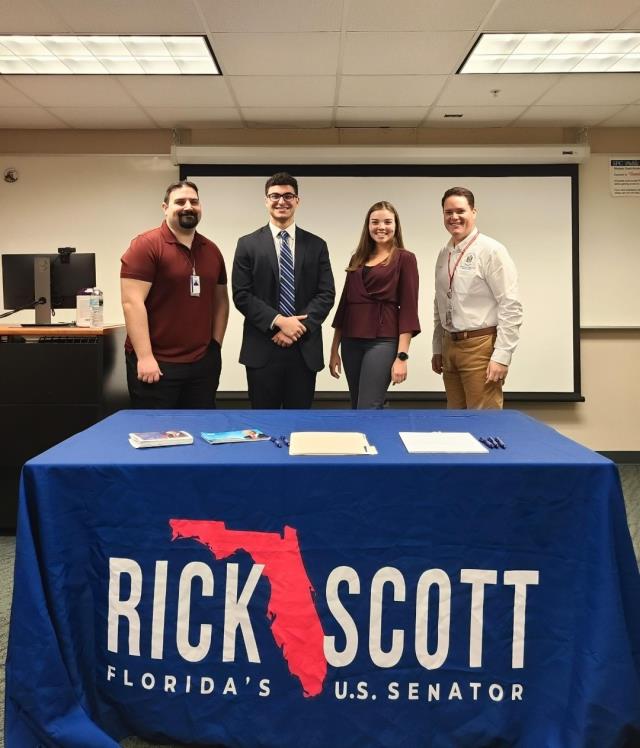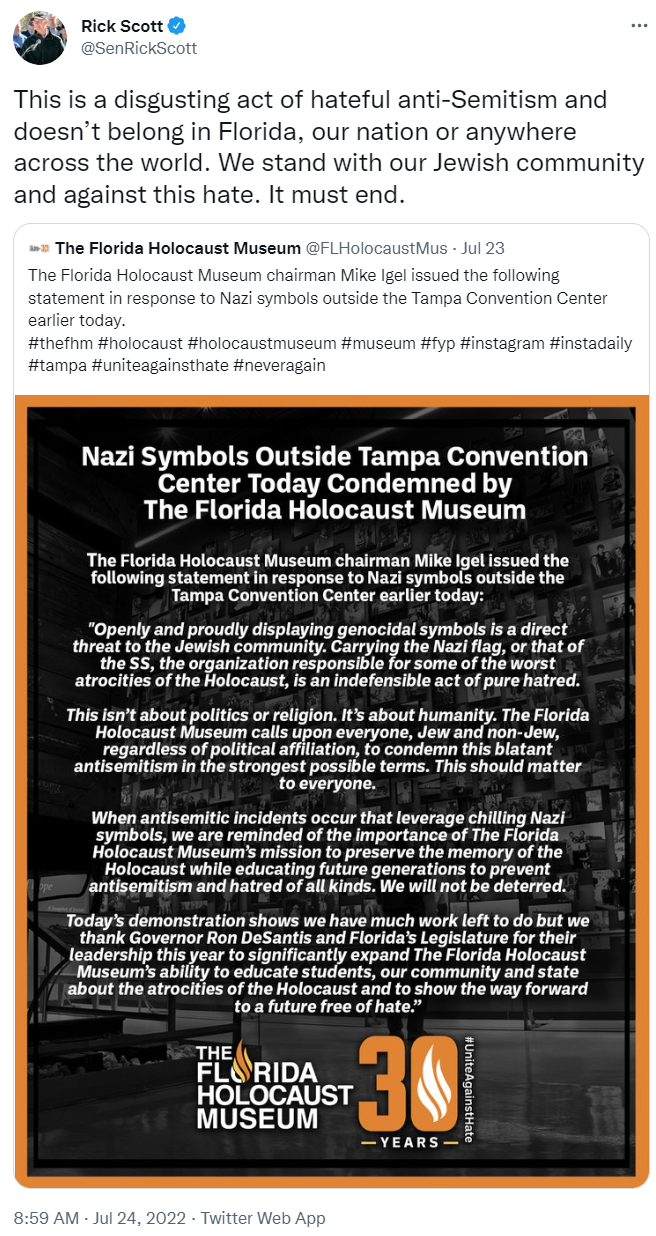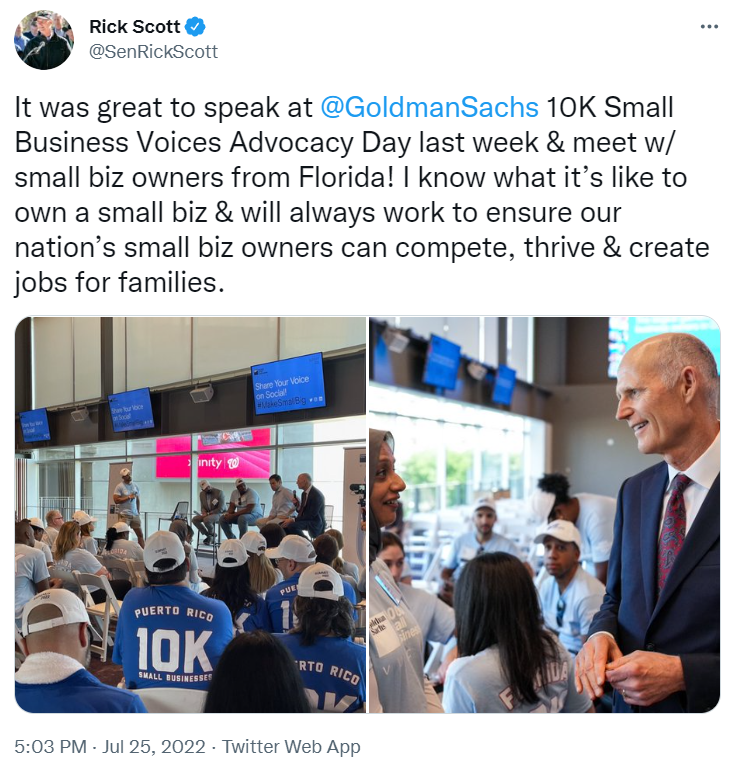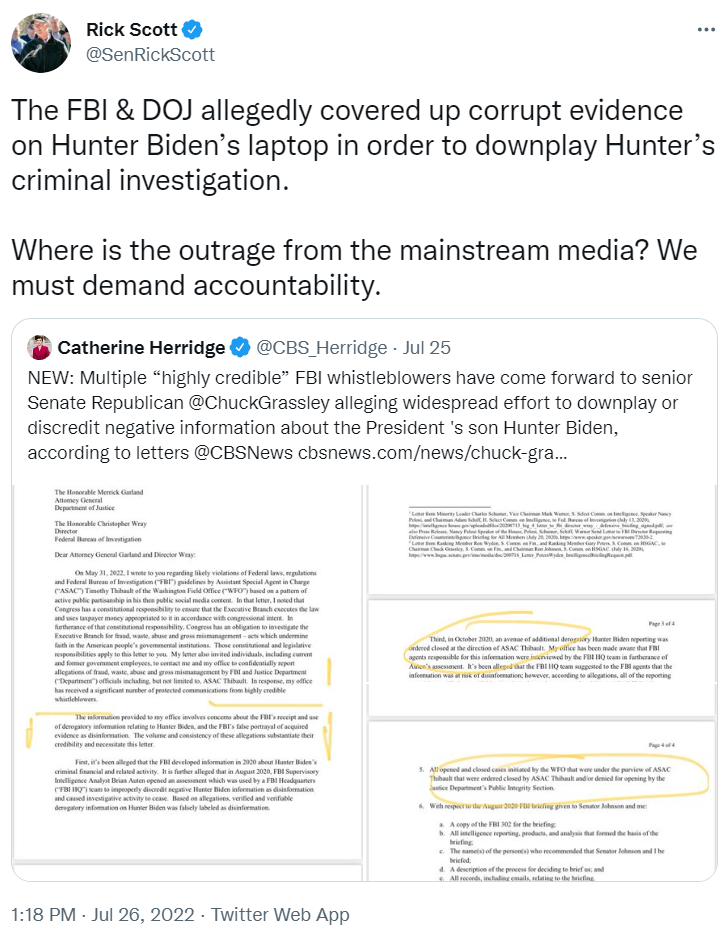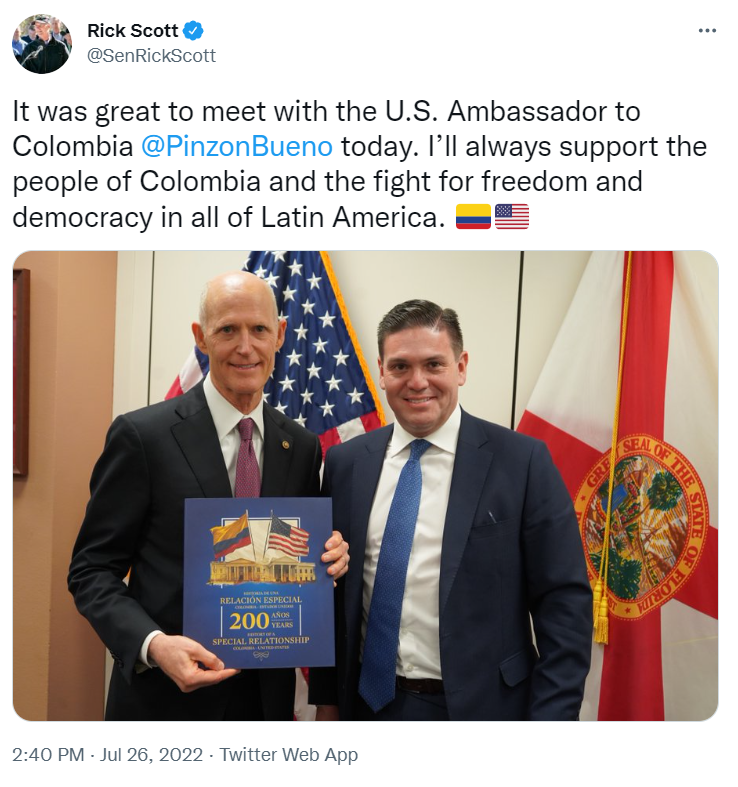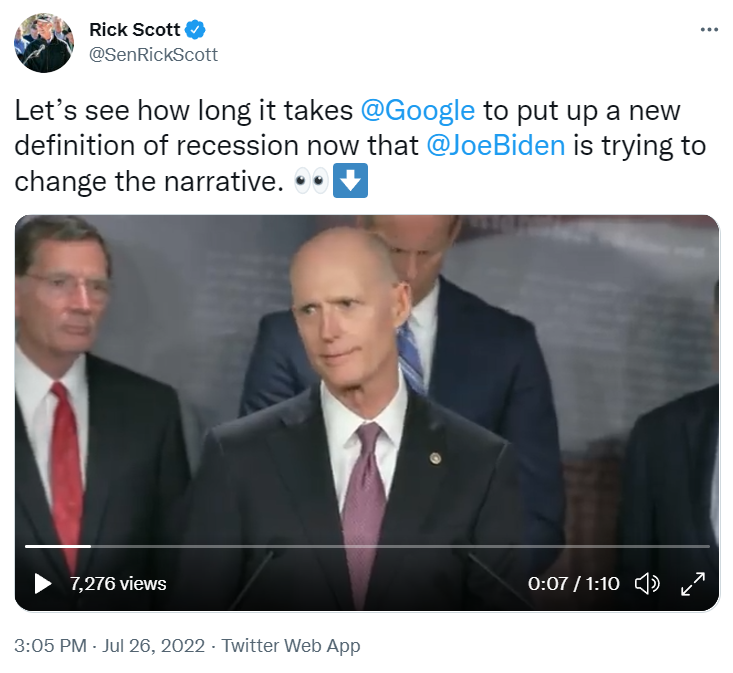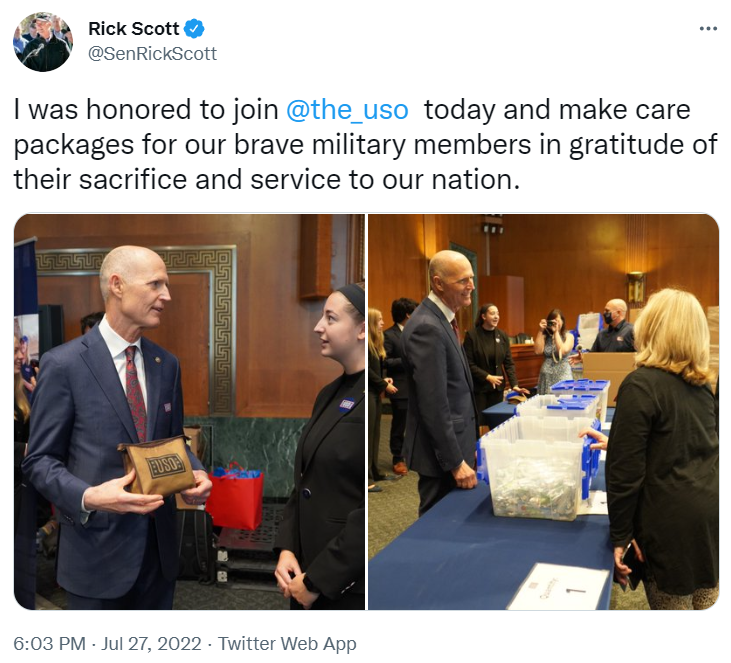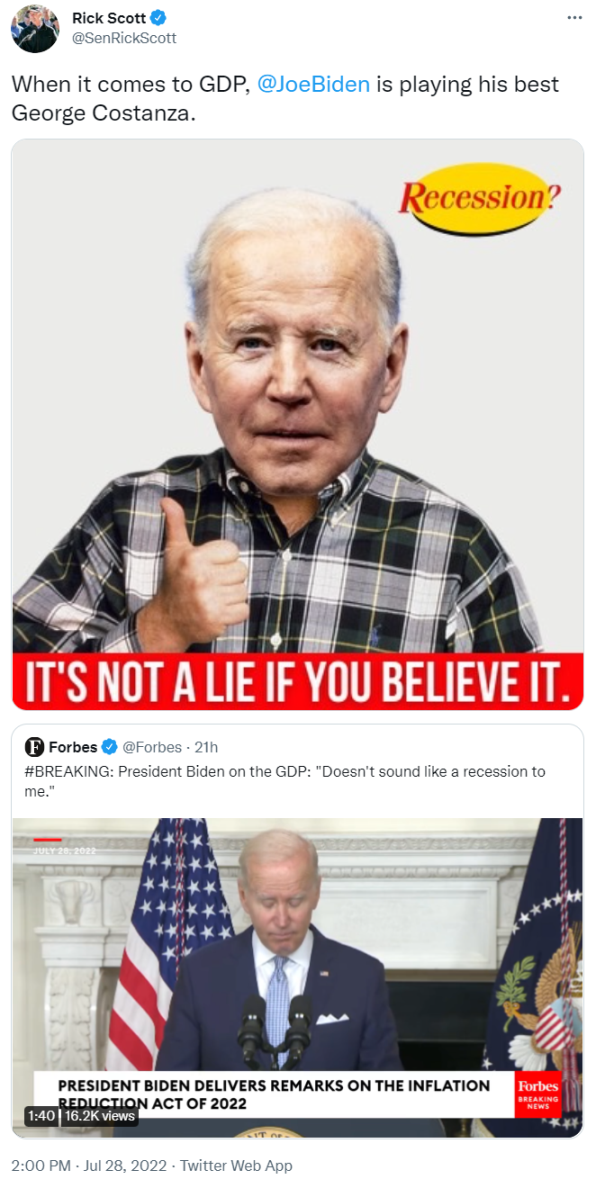 TALLAHASSEE
111 N. Adams Street, Suite 208
Tallahassee, FL 32301
Phone: (850) 942-8415
WEST PALM BEACH 
415 Clematis Street, Suite 201
West Palm Beach, FL 33401
Phone: (561) 514-0189
TAMPA
801 North Florida Avenue, Suite 421
Tampa, FL 33602
Phone: (813) 225-7040
KISSIMMEE 
1 Courthouse Square, Suite 300
Kissimmee, FL 34741
Phone: (407) 586-7879
PENSACOLA 
221 Palafox Place, Suite 420
Pensacola, FL 32502
Phone: (850) 760-5151
MIAMI 
901 Ponce de Leon Blvd., Suite 505
Miami, FL 33134
Phone: (786) 501-7141
NAPLES
3299 Tamiami Trail East, #106 
Naples, FL 34112
Phone: (239) 231-7890
JACKSONVILLE
400 West Bay Street, Suite 289
Jacksonville, FL 32202
Phone: (904) 479-7227
ORLANDO
225 East Robinson Street, Suite 410
Orlando, FL 32801 
Phone: (407) 872-7161
 
WASHINGTON, D.C.
502 Hart Senate Office Building
Washington, D.C. 20510
Phone: (202) 224-5274
 
 
Fax: (202) 228-4535